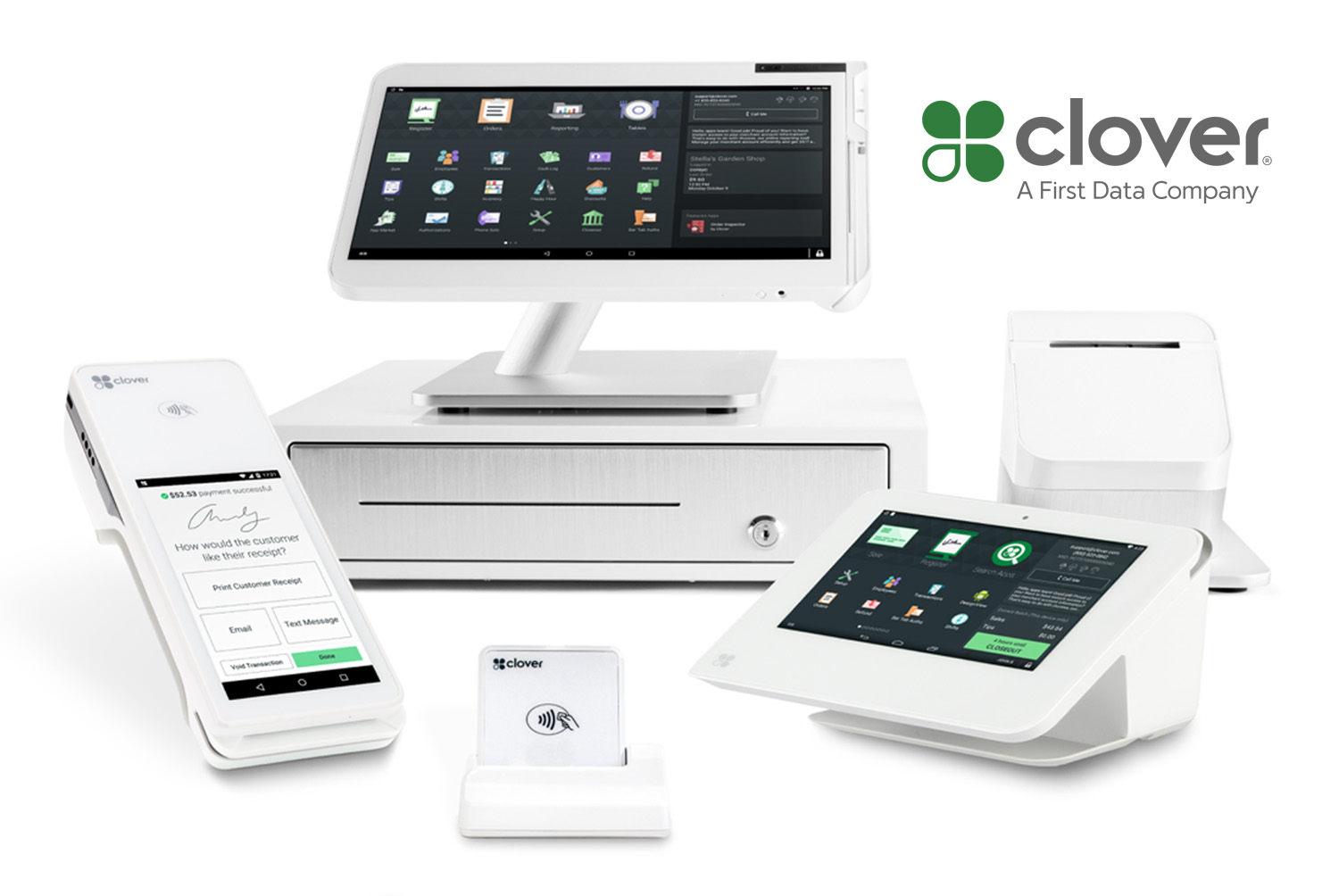 POS systems that make business a breeze!
Accept Payments, Fast & Simple.
CLOVER is quickly becoming our main recommendation for clients who are looking for, not only a POS System for their business (Services and/or Products), but an online storefront that integrates into their website.
Clover's hosted-solution for ecommerce (ECWID), which works just as good as WooCommerce on a WordPress website, offers unique external sales functionality, if you choose to use their POS Systems. They offer a sales "Dashboard" on their site and the free plugin is used to display the products on your site. They also have a highly-rated mobile app that keeps you connected to your store.
Clover is known for its POS systems, but that's just one aspect of their small business merchant services. Clover provides credit card and other forms of payment processing, gift card and loyalty programs, and financial services.
Get all of these small business solutions in a unified POS system, from a single POS company – no more relying on a patchwork of multiple providers!
Build your perfect POS system! With the CLOVER Station, Mini, Flex, and Go, which are expertly designed to sync and work together, we build your POS system the way your business operates. The mobile and stationary POS Sales devices are customized to your needs, whether you're a restaurant, retail, or service business.
I have been more and more impressed by the CloverPOS Sales Systems and e-Commerce Solutions over the past couple of years! Contact us today to discuss how the Clover POS Sales System can help your business or restaurant collect payments!