Secured Hosted Exchange Email
Eliminate the hassles of in-house servers and manage your email system without the expensive equipment and a full-time IT staff. With Secure Hosted Exchange, you'll enjoy unlimited storage with the best spam and malware protection in the business built right in!
Ocala Website Designs LLC offers some of the best business email solutions around. We provide small and large businesses fully-featured hosted exchange email.  Each inbox comes with 2GB to 25GB of space as well as IMAP or POP3 for connectivity.  For the power users, we provide full MAPI support. Basically this means that all your mail is accessible on any device you want to use. What is on your computer at work/home, is also on your phone or tablet on the road.
Our Secure Hosted Exchange service allows businesses to enjoy spam-free email, mobile device synchronization and all of the other benefits of Microsoft Exchange without the expense and headaches of managing in-house mail servers.
With the simple, intuitive customer portal, you can easily add or remove users and services. You get the controls you need without the complexity you don't. And OWA gives you access to email anywhere Internet service is available!
Akamai-Optimized Performance
Akamai-Optimized Microsoft Exchange Service Improves Mobile E-mail Performance by 50% Over Alternatives!
Interfering factors like Internet congestion and cell network issues can negatively affect e-mail performance, impacting the demands of today's increasingly mobile workforce. Our solution is the first Microsoft Exchange hosting provider to embed the Akamai global distribution platform into its secure service.
As a result, our clients receive faster connectivity and more reliable performance from both wired and wireless business e-mail at no additional cost.
Spam and virus protection
Our spam and virus filters protect inbound and outbound messages, eliminating up to 99% of unwanted email for every client. Security is not an option with our Business Exchange Hosting service.
The embedded spam and virus protection service removes the risk of security problems that can result from just one client opting out of a voluntary email protection service.
Every server includes proven email protection service that utilizes more than 60 types of SPAM filtering techniques and 4 virus/malware scanning engines.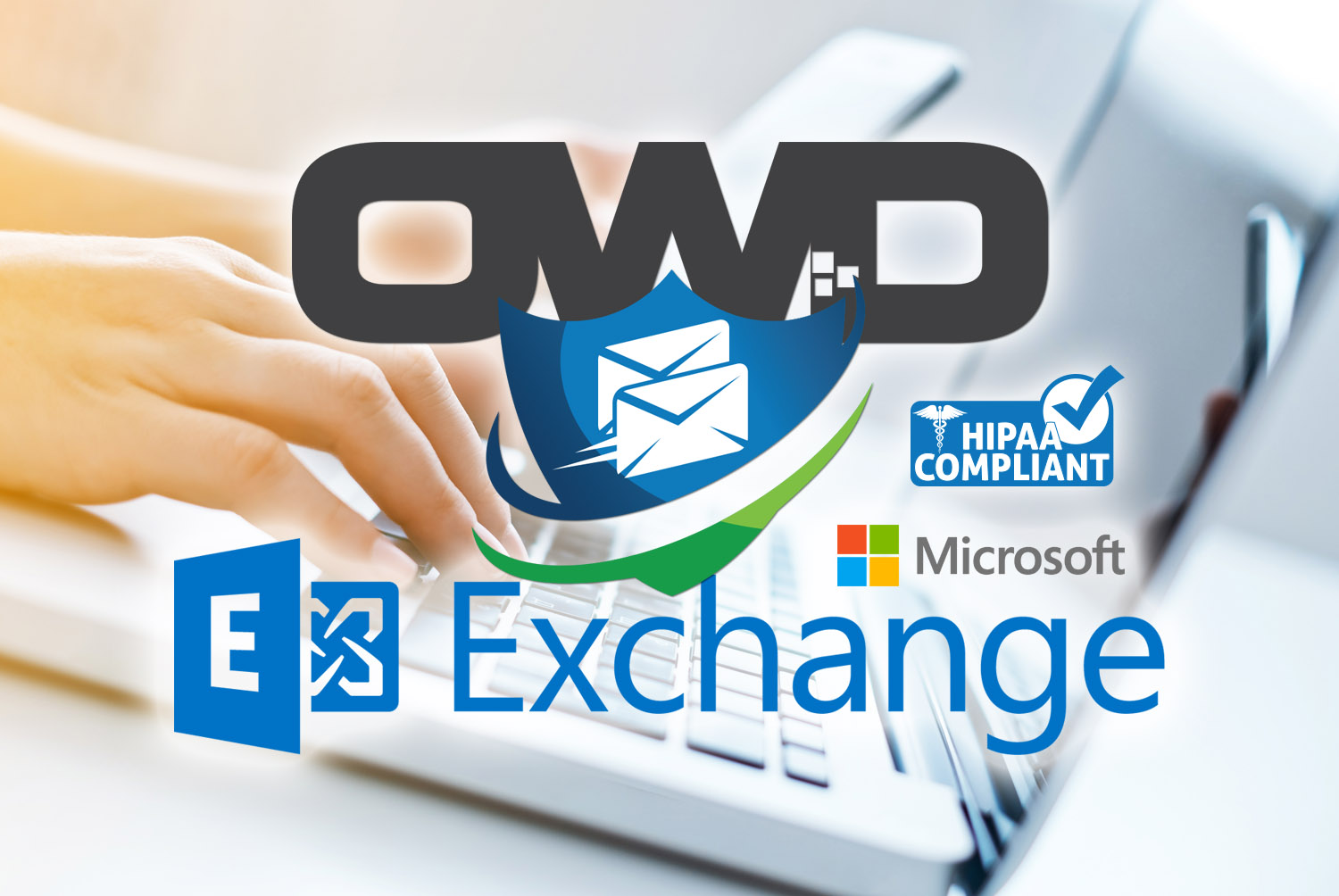 IMAP vs POP3 vs MAPI
MAPI, ALONG WITH ACTIVESYNC, IS THE PREFERRED BUSINESS SOLUTION.
MAPI is a proprietary Microsoft protocol that allows the Microsoft Outlook email client to fully utilize all of the features of an Exchange server including email, shared address books, calendars and public folders. When Outlook is configured as a MAPI client, also known as an Exchange client, email is stored in the cloud on a secure mail server with a copy on your computer. Messages retained in the cloud are accessible via webmail from any internet connected computer. MAPI, coupled with ActiveSync, is the most secured and proven connection method for home or business email.
POP is the most common Internet standard for receiving email. When a POP email client retrieves messages, the messages are downloaded from the mail server in the cloud onto your computer. The messages are normally deleted from the cloud, although you can configure your email client to not delete downloaded messages for a short period — for example, a few days. POP offers the least functionality as it is an e-mail only protocol. Items such as contacts, appointments or tasks cannot be managed or accessed using POP.
IMAP is a common Internet standard for retrieving email. When an IMAP email client retrieves messages, it downloads a copy of messages from the cloud to your computer but leaves a copy in the cloud as well. The email client periodically synchronizes your mailbox between the cloud and the email client. When a message is deleted from the mailbox on the email client, it will be deleted from the cloud the next time the two are synchronized. IMAP offers limited functionality as it is an email only protocol. Items such as contacts, appointments and tasks cannot be managed or accessed using IMAP.